DENVER EDWARD BEANLAND
Born 26 January, 1945, at St Margaret's Private Hospital, Kilcoy, the only son of Norman Edward and Gwendoline Beanland (nee Runge), he was raised on a dairy farm ‑ "Avondale" ‑ at Mary Smokes Creek, halfway between Kilcoy and Woodford. The property was previously owned by Norman's father, Herbert.
Denver was educated at Kalangara State School, Stoney Creek, which he cycled four miles to and from each day. He continued his education at Caboolture High School, travelling by bus each day.
In 1975 he was endorsed as the Liberal Candidate in the Ward of Auchenflower for the forthcoming Brisbane City Council elections held on 27 March, 1976, in which he was successful. He resigned from the National Bank of Australasia Ltd to become a full‑time Alderman.
Over the following nine years he occupied various positions including that of Deputy Leader going into the 1985 Council elections.
For that election, there was a redistribution of Council Wards and he won the new Ward of Taringa while becoming Vice‑Mayor of the City of Brisbane, following the Liberal Party's success in the polls with Sallyanne Atkinson as Lord Mayor.
Denver remained as Vice-Mayor ‑ the position was renamed Deputy Mayor ‑until he was elected to the State Parliament on November 1, 1986, as the State Member for Toowong.
He was re‑elected in 1989 and became the Deputy Leader of the State Parliamentary Liberal Party On May 13, 1990, the then Leader resigned and Denver became Leader. He held the position until November 11, 1991. In his first two Parliamentary terms he held a majority of Shadow Cabinet positions, At the State elections on 19 September, 1992, Denver was successful in winning the new State Electorate of Indooroopilly for the Liberal Party.
With the formation of the Coalition with the National Party Denver was appointed Coalition Shadow Minister for Justice and Attorney-General.
Denver Beanland
denverbeanland@hotmail.com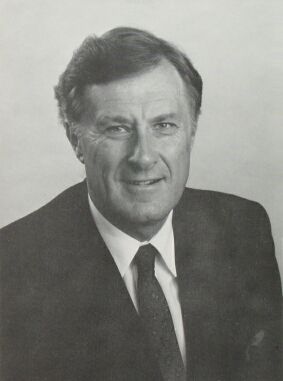 Denver Beanland
---
© 1993,2002 Denver Beanland
This is an updated work based on the 1993 book of the same name - ISBN 0 86439 155 2